Cuisines
The Global Chef: Spring in Tuscany | News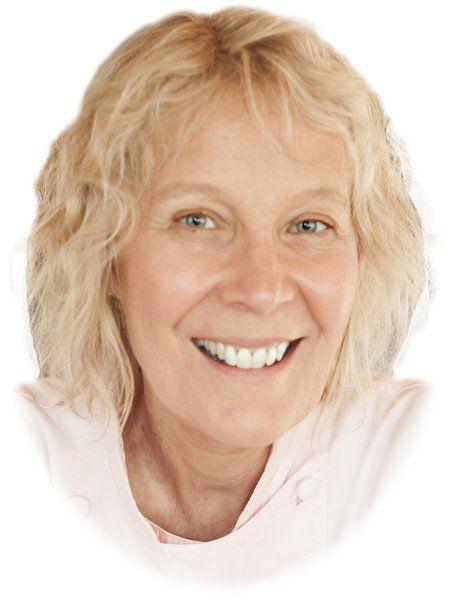 Spring is surely Tuscany's most beguiling season. The landscape fills your eyes with lavish offerings of glowing greens. Cypress trees, like columns of arrows pointing the way to heaven, line Tuscany's famed rolling hills. Medieval towns overlook a checkerboard fairyland of blossoming cherry, peach, apple and olive groves, wildflower carpets and row upon row of vineyards. Everywhere you look is a celebration of vegetable and fruit.
In Italy, celebrations are all about food. Food fills and renews the Italian soul. Tuscans, with their passion for agriculture and land, can grow just about anything. Tuscany nestles along the northern coast of Italy on the Mediterranean/Tyrrhenian Sea, where the soil is rich and the climate temperate. Tuscans produces a spring bounty of garlic shoots, arugula, scallions, parsley, asparagus, peas, sage, rosemary, artichokes; fresh fava, cannellini and navy beans, zucchini blossoms, eggs, poultry and lamb.
It's not hard to give up meat in Tuscany. Tuscans love vegetables, above all, and often plan their meals around those that are seasonal and fresh. Beans are staple food and Tuscan cooks use them in a variety of ways from soups, stews and salads to dessert. The rest of Italy calls Tuscans "mangiafagioli" or bean eaters.
"Tuscans generally use white beans, either the white kidney beans called cannelloni or the smaller white beans called navy beans in English. For a short time in May the beans are green and tender and we steam them (and serve them) with garlic, oil and lemon. Then for a few weeks they are halfway to being dry and they're boiled and drizzled with olive oil and served as a garnish for white meat. A few weeks more and they are dried to sustain our bodies and souls for the rest of the year," says Tuscan chef Umberto Menghi.
The hallmarks of Tuscan and, indeed, all Italian cuisine are local products, fresh ingredients and simple preparation. Not many Italians stray far from their homes so most of the food they eat comes from nearby. Since Tuscans eat with the seasons they get the freshest, most deeply flavored food. They excel at preparing vegetables to enhance, not cover, their natural good flavor.
Tuscan cooks transform even the simplest of dishes with the method trio of soffrito, insaporire and odori. Odori are a blend of aromatic vegetables and herbs that form a flavor base for most Tuscan dishes. The combination of onions, celery, carrots, garlic and parsley (and other herbs) is most common. A soffrito is a sauté of these aromatics in olive oil, sometimes butter, sometimes with bits of pancetta or prosciutto. Insaporire is when the soffrito simmers and infuses into a dish (like stew, vegetables, pasta sauce, grain or soup).
Tuscans have other flavoring devices up their collective sleeves. They might prepare a batuto — a chopped seasoning mixture with aromatics like minced garlic, arugula and olive oil — and add it to hot, cooked soup, stew, salad dressing, rice or grain dishes or cooked vegetables. A gremolada is a kind of batuto with equal parts finely minced garlic, flat leaf parsley with a little lemon zest. Usually cooks add gremolada to hot, roasted or grilled meats, hot soup and hot stews like osso buco as a finishing touch, a fresh top flavor. An intingolo is a simple sauce of aromatics cooked in meat fat, olive oil or butter in which meat, fish or vegetables simmer and absorb flavor.
Tuscans care deeply about food. "To a Tuscan, food is not just something to eat, it's the very core of life. It is a sense of time, of place, of family, a sense of belonging. We truly believe that we are what we eat," says chef Mengi, author of "Toscana Mia."
Unlike Americans, most Tuscans won't eat leftovers because their flavor and texture are not at peak. Anne Bianchi, late cookbook author and owner of Toscana Saporita Cooking School (where I once taught), told me, "The almost daily forays into local markets simulates perfectly the Tuscan way of living, which is largely focused around what one will eat that day . There is no such thing as buying a week's worth of produce and storing it in the refrigerator. If there is any food left over, well, it might be fed to the chickens or the dog, but I'm not sure even dogs in Tuscany eat leftovers."
Pasta and Ceci
In Tuscany's temperate climate rosemary lives year round. This dish bridges the spring gap between winter and summer's garden fresh produce. It's a soupy stew with pasta. Eat it with a spoon.
4 servings
2 C. dry chickpeas
3 T. extra virgin olive oil
2 to 3 cloves garlic, minced
1 large sprig rosemary
2 to 1 tablespoon teaspoons tomato paste
salt and pepper
5 oz. dry tagliatelle or 1/2 pound fresh pasta, broken or cut into 4-inch lengths
Pour chickpeas into large saucepan. Cover by 1-inch with boiling water and 1 tablespoon kosher salt. Cover and set aside 1 hour. Drain and cover chickpeas with cold water by 1-inch, bring to a boil, cover pan, lower heat and simmer them until tender, about 1 hour.
Purée 2/3 of chickpeas in a blender, food processor or through a food mill. Mix whole chickpeas with the puree. Stir in chickpea cooking water to a soupy consistency. Reserve any extra water.
In a large saucepan heat olive oil and add garlic and rosemary. Cook for a minute to infuse their flavor into the oil; add tomato paste. Cook it another minute and add chickpeas. Bring them to a boil then simmer 15 minutes. Season chickpeas with salt and pepper to taste. Add more liquid as is necessary to maintain a soupy consistency. Add the pasta and cook until done. Remove rosemary sprig. Serve dish hot in a bowl.
Tasty options: For extra flavor, add chicken or vegetable broth to thin the soup instead of water. Add finely diced carrots or a couple strips of diced bacon, diced pancetta or diced prosciutto to the garlic, tomato paste and rosemary and cook them until crisp.
Tonno e Fagioli (Tuna and Beans)
Italian tuna (tonno), packed in olive oil, gives this dish great flavor. Find it in Italian gourmet shops.
4 to 6 servings
2 heaping C. white or navy beans, rinsed and drained
1 medium red onion, finely minced
7 oz. can tuna packed in olive oil, undrained
1/2 c extra virgin olive oil
Flat leaf parsley, lightly chopped
Fresh squeezed lemon juice, to taste
Salt and freshly ground pepper
5 to 8 oz. washed and dried arugula leaves
Pour beans into large saucepan. Cover by 1-inch with boiling water and 1 tablespoon kosher salt. Cover and set aside 1 hour. Drain and cover beans by 1-inch with cold water, bring to a boil, cover pan, lower heat and simmer beans until tender, about 1 hour.
Mix onion with boiling water a minute to soften its bite, and drain. Drain beans from their cooking water.
Pour beans in a salad bowl and add tuna and juices. Break it up into small chunks with a fork. Add chopped parsley, olive oil and lemon juice. Season beans with salt and pepper to taste. Add onion to beans and toss well. Arrange bean salad on a bed of arugula. Serve at room temperature.
You can substitute shrimp or grilled fresh tuna for canned. For an elegant party, serve caviar or diced smoked salmon in the beans. Italian wine bars often serve pickled or smoked herring on the side with beans.
Roasted Asparagus Soup with Spring Herb Gremolada
Gremolada is a classic Italian garnish of finely chopped lemon zest, parsley, and garlic.
6 to 8 servings
3 lbs. asparagus, trimmed, cut into 2-inch pieces (7 to 8 cups)
2 C. chopped leeks (white and pale green parts only)
1/4 C olive oil
4 to 6 C. (or more) low-salt chicken broth
Salt and freshly ground pepper
2 T minced fresh Italian parsley
4t finely grated lemon zest
1 T. minced fresh tarragon leaves
1 small garlic clove, minced
Preheat oven to 400°F. Combine asparagus and leeks in a large bowl. Toss with enough oil to coat evenly. Season with salt. Divide vegetables between 2 large rimmed baking sheets. Roast vegetables until asparagus are tender and leeks are golden, about 45 minutes. Cool.
Puree 1/3 of vegetables in blender with 2 cups broth until smooth. Transfer to large pot. Repeat twice more, using 1/3 cup vegetables and 1 cup broth for each batch.
Heat soup over medium heat. Thin with more broth by 1/2 cups to desired consistency.
Season soup with salt and pepper. (You can make this a day ahead. Cool slightly. Cover and chill. Re-warm before continuing.)
Mix parsley, lemon peel, tarragon, and garlic in small bowl for gremolata. Ladle hot soup into bowls. Sprinkle with gremolata and serve.
.